Birat Medial College Nepal
BMC is the newest medical school in Nepal. Established in 2014 as an extended program of Kathmandu University, BMC is now gearing up for its fifth intake.
Estd. 2014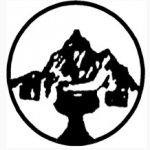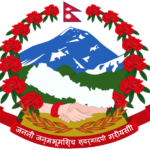 Birat Medical College (BMC) was awarded an extension program by The Kathmandu University since August 2014. This fully accredited college currently runs an MBBS program. Finance and Operation of BMC are independent but is directly under the supervision of KU in terms of Academics, Examination and Teaching Calendar. Even though BMC is relatively new, its history in the context of Nepal has been one of significance.
Dr. Karki in 1993 moved to Biratnagar, Being able to provide a super-specialty service to a much needed community helped a lot of people in need. What started as a single-bedded clinic turned into a 25-bedded Birat Nursing Home by 1994. By year 2000, Birat Nursing Home managed to grow into 50-bedded tertiary care hospital.
By November, 2014 we had our first batch of 75 students. By 2015, we established a new stand-alone community-oriented teaching hospital that as of 2018 is a comprehensive 350-bedded tertiary care hospital. Today, Birat Health College has over 900 students enrolled in 11 separate heath allied disciplines.
Hostel at Birat Medical College (Boys & Girls)
BMC has a world-class hostel with state-of-the-art facilities that students require to have during their course of study. All the rooms in the hostel are equipped with necessary furniture (beds, cupboards, desk and chairs), 24*7 running hot water, electricity and high-speed internet.
Birat Medical College also have an International Hostel which is more like an apartment living. 2-3 students can share an apartment which has two bedrooms, kitchen, living room and a bathroom.
It is compulsory for students to stay in the college hostel throughout their course.